Edge AI & IoT Solutions
Advantech develops a series of edge AI and IoT solutions from edge AI modules, inference systems, wireless modules, wireless sensor nodes, edge computing, wireless ePaper displays to vertical ready solution packages to further accelerate AIoT development and implementation.
Product Categories
Powered by Intel® Movidius™ Myriad X VPU and Intel® OpenVINO™ toolkit, Advantech VEGA-300 series provides compact, low power plug-in modules to help accelerate deep…
Edge Intelligence Server(EIS) accelerates IoT implementation by providing integrated solutions and software modules that enable IoT connectivity, data manageability and analytics in the edge.
Advantech Embedded IoT Gateway series are design with Intelligent Gateway concept. Internet of Things are devices communicate through the network in order to pass raw data to…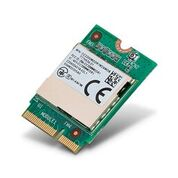 Advantech provides different wireless sensor nodes such as LoRa, Bluetooth, WiFi, NB-IoT and Sigfox that can support multi-interface, data acquisition, power management and flexible…

Advantech Wireless Module Solutions include BT, WLAN, 3G/4G and GPS modules, which combine embedded modules with software as package for embedded vertical applications that SI…
EPD-023/53/130/132 is the module which support ultralow power 2.4GHz RF wireless protocol integrated with EPD in Arm processor. The module can support hospital ,pharmacy, factory…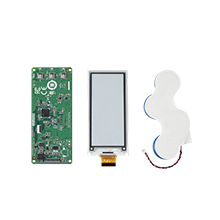 Advantech provide 13.3"EPD EVKs using Wifi, and developer can easily start design with our design-in service. We also provide ePaper Manager , WISE-3641/3241 and EPD EVK to start…
Featured Highlights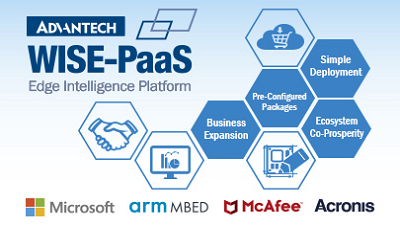 Your online software store featuring Advantech's most exclusive software services- IoT cloud services integrated with Microsoft and ARM mbed, IoT security services powered by Intel Security and Acronis, ready-to-order WISE-PaaS IoT software services, and solution packages pre-packaged into Advantech Edge Intelligence Servers (EIS).