WebAccess Software & Edge SRP
WebAccess, as the core of Advantech's IoT solution, is the first Client/Server/Browser based configurable SCADA software. Through Advantech's HMI/SCADA system, we can build up the foundation of IoT data management. In addition, with its open architecture, vertical domain applications can easily be integrated. In WebAccess solutions, WebAccess runs on a preconfigured Advantech solid hardware platform to collect field data from remote I/O devices and/or controllers via different communication hardware. Using vertical related algorithms, it presents the data in a remote web browser with a domain focused template. With this totally integrated product solution, vertical system integrators can take advantage of the fusion of the time proven Advantech hardware and leading edge WebAccess remote monitoring SCADA software to quickly deliver a reliable project to customers. Users can also enjoy the convenient, fast, cost-effective solution for remote management, diagnose, and maintenance. Advantech provides several powerful WebAccess Bundled Products to speed up your project implementation time and reduce managerial resources.
Product Categories
To realize Industry 4.0 more efficiently and make it more reliable in factory or equipment application, it is crucial for device to equip with edge computing ability. Edge intelligence could make…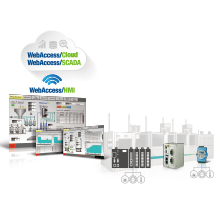 The iFactory series focuses on prioritized markets with higher automation maturity—those with the capability to incorporate smart factory and Industry 4.0 technologies and concepts such…
WebAccess/CNC is a core software solution for networking CNC machines. Leveraging the 100% web-based architecture of the WebAccess/SCADA platform, WebAccess/CNC provides not…

Advantech WebAccess/VCM is a video core module of intelligent and monitoring system. WebAccess/VCM could instead your existing DVR or NVR systems for a comprehensive security…
Advantech WebAccess is a 100% web-based SCADA software solution/IIoT platform with open interfaces for developing IoT applications. It also acts as a gateway for collecting data from…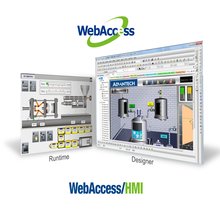 WebAccess/HMI Designer is powerful yet intuitive software to create total solutions for Human Machine Interface products. WebAccess/HMI Designer is proven in many application fields…
An OPC sever (OLE for Process Control) provides IO and more devices to communicate with a wide range of HMI/SCADA software packages residing on a host. Advantech's OPC server…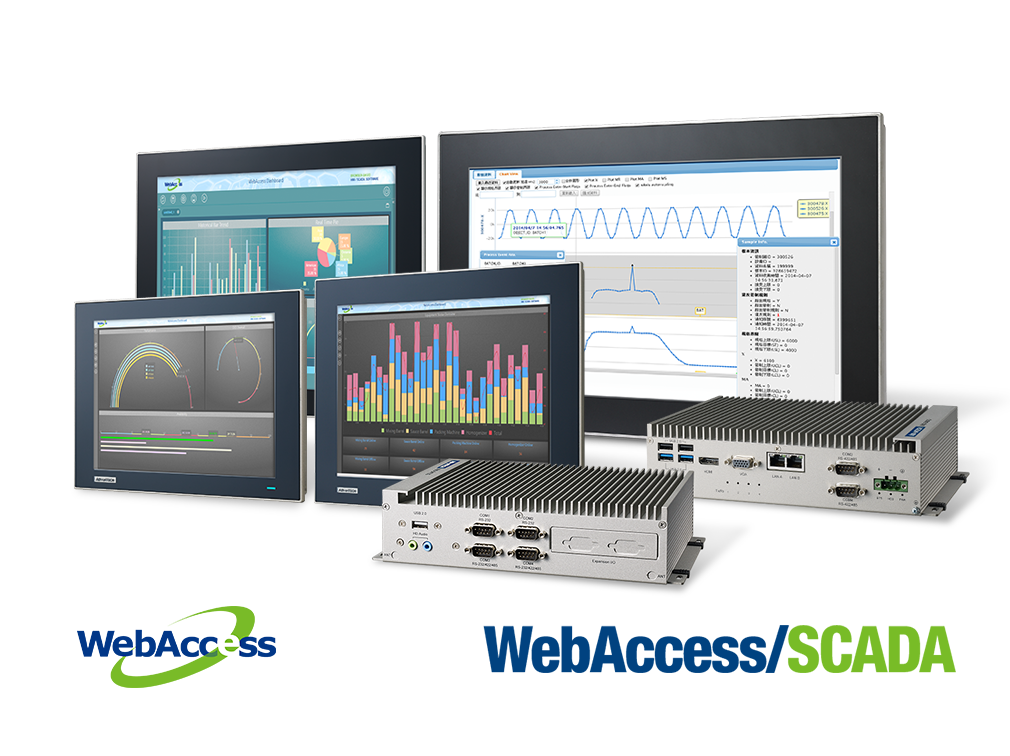 Ready-to-go WebAccess SCADA Solution Package enabling Industry 4.0 includes: -Real-time Factory Monitoring by Mobile Devices -Production Information in Cloud -Data Integration from…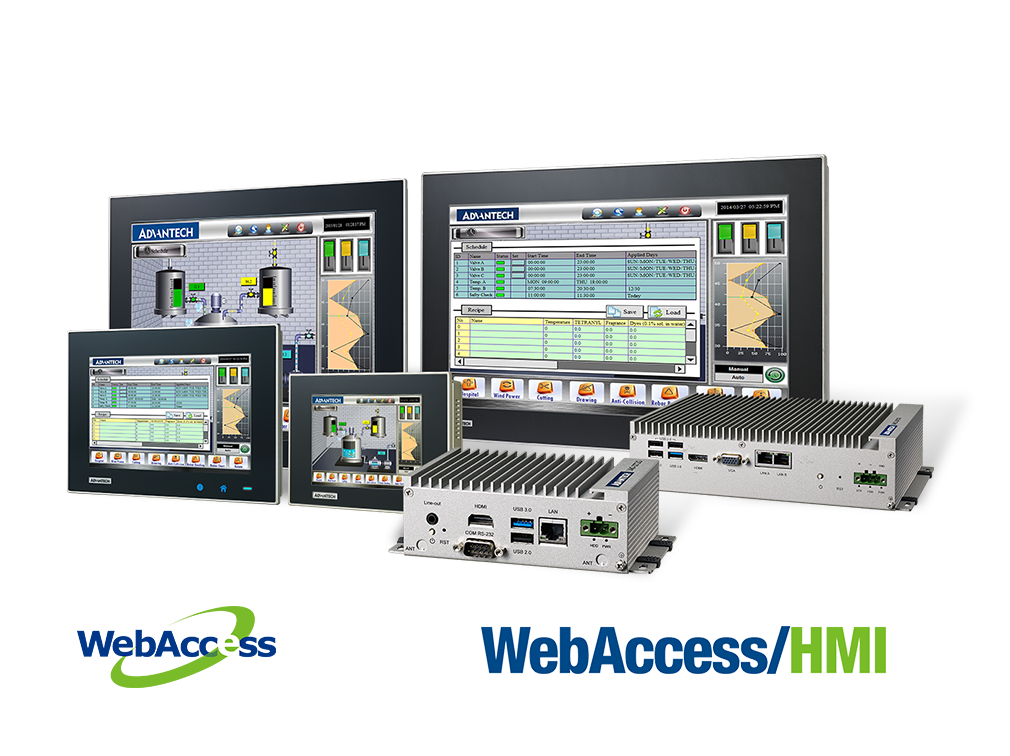 Ready-to-go WebAccess HMI Solution Package enabling Industry 4.0 includes: -Visualized Box HMI for Process Information -Application-oriented HMI Design Function -Communication with…
CODESYS Control Solutions are complete application-ready-packages which allow users to easily achieve an open control solution, the PC-based real-time control system, enabling…
Featured Highlights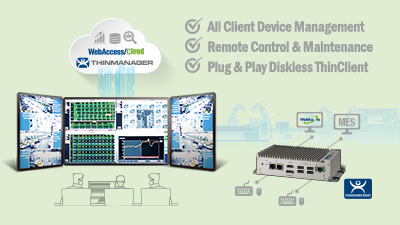 See how this solution: – Boost Productivity with Less Downtime Save time managing computers and simplify recovery within 2 minutes. – Deliver the Right Content to the Right Person in the Right place See every client and user operating in the plant and simply set up their administration via a configuration wizard.